VOLUNTEERING
AT EUROPEAN GAMES
APPLY HERE!
From 21 June to 2 July 2023, Poland will host the largest multidisciplinary sporting event in Europe, and you can be a part of it!
Volunteers will inform fans, welcome guests on welcome desks in hotels and airports, help fans with disabilities, operate in sports zones and support organizers in areas such as: distributing accreditation, media support, logistics, giving directions, supporting athletes, referees and national teams.
LET'S CREATE AN EXCITING AND UNFORGETTABLE SPORTING EVENT TOGETHER!
Around 8,000 volunteers will help to organise the most important sporting event in Poland so far. Volunteers will be active in all the cities where the sporting event will take place, such as: Kraków, Tarnów, Krynica-Zdrój or Zakopane.

Volunteering at the EG2023 is not only an opportunity to see your favourite sports with your own eyes but above all, a chance to gain experience in organizing a great sporting event. It's also an opportunity to make new friends during this international integration.
WHO ARE WE LOOKING FOR?
We are looking for proactive, committed and available people. We hope that our volunteers will be positive and full of energy - it will be in their hands to create the unique atmosphere of the Games! You don't need to have experience, you can get it with us.
Volunteering at the European Games is divided into many areas with different requirements and characteristics. Everyone will find something for themselves!
Basic requirements:
Knowledge of English at least communicative level 
16 years (turned no later than 1 June 2023)
 Availability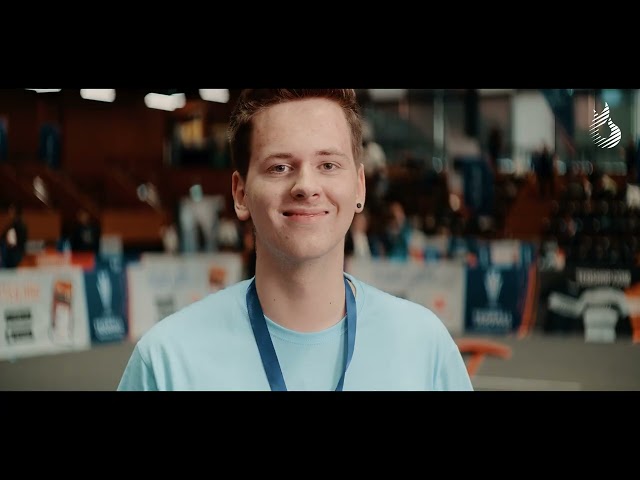 WHAT DOES RECRUITMENT PROCESS LOOK LIKE?
Candidates for volunteers will go through a two-stage recruitment process. The first step is to register on the Volunteer Portal and fill out the application form. The second stage are recruitment interviews (conducted online) to which we selected candidates will be invited.
The application form can be submitted by March 31, and recruitment interviews will be conducted until the end of April 2023.



Apply today:
VOLUNTEER AT EG2023
DO YOU WANT TO ENGAGE MORE?
In the application form, you can additionally declare your willingness to act as a recruiter or volunteer leader. As a volunteer, recruiters will assist in the recruitment process and volunteer leaders, after completing a series of specially prepared training courses - the Volunteer Leader Academy - will engage in the management of other volunteers. If you have more availability and want to help us in the preparations or in the events leading up to the European Games - please indicate this in the form!
YOU NEED TO COMPLETE STUDENT INTERNSHIP?

Mark it on the form. During volunteering at the European Games, you can complete student internships in any form you need, even before the start of the event. Among the available over 20 departments, you will surely find something for yourself!


Do you have questions about internships? Write to us: praktyki@ie2023.pl.
VOLUNTEERING AS SENIOR
Volunteering during the European Games is a place for anyone who wants to spend time actively! Are you a Senior and want to be part of the event? Join the group of volunteers and share your experience during intergenerational integration.

Especially for Seniors, we have prepared forms in paper version, you will find them at the bottom of the page. All you need to do is download the form corresponding to the city where you want to volunteer and send it to the address provided on it or hand it over to the coordinator of the local Senior Activity Center.
WHAT WE GUARANTEE FOR VOLUNTEERS
We provide volunteers with:
volunteer starter pack (outfit, gadgets),
accident insurance,
training for volunteers,
Academy of Volunteer Leaders,
meals while on shift
free public transport,
giftpacks,
certificate of participation in volunteering,
accommodation for visiting volunteers, but their number will be limited.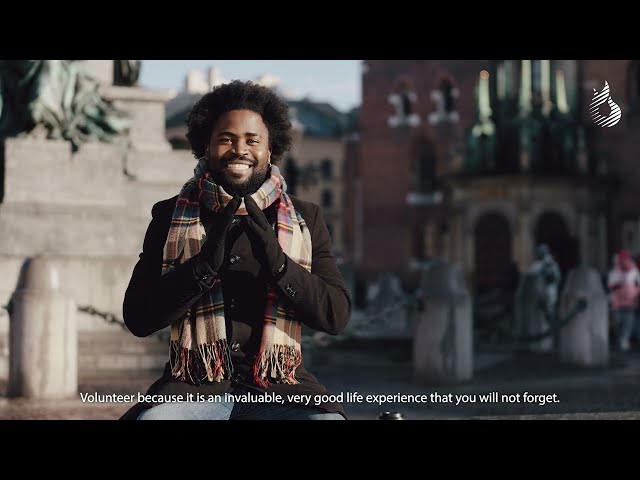 REFFERAL CODE
Are you a teacher, internship tutor, trainer, member of a group that wants to volunteer together and work together in a specific discipline, department or in one location? It is possible to assign for you a special group code!
Write to us at volunteer@ie2023.pl and provide information:
type of group (school, university, sports club, junior group, e.g. a football club, etc.),
whether the group is interested in a common discipline, department or facility
how many people will use the code? (if it increases, a request for an e-mail update)
Requests for a code will be considered individually, assigning a code does not guarantee acceptance for volunteering, and each candidate will go through the full recruitment path.
AREAS OF VOLUNTEER ACTIVITIES
When completing the form, you can choose from a wide list of departments in which area you want to volunteer. We will definitely find a suitable position for you, tailored to your preferences.

Important: the greater your availability, the better your chances of getting into your preferred area.
VOLUNTEERS ROLES
Breaking news!

If you've ever wondered what it's like to work as a journalist at a major sporting event, this section is for you! As a volunteer in the media area, you will work directly with journalists from the whole of Europe. You'll be involved in the coordination of the mixed zone and the photo area, and you'll see on first-hand basis how information that circulates throughout the sports world is created.

Example tasks: 

Care and supervision of media centers
Coordination of mixed zones and photo areas
Assistance with the preparation of press conferences
Support in the creation of social media content

Skills: 

Responsibility
Communication skills
Experience in journalism is an advantage 
Writing skills 
Familiarity with particular sports is an advantage 
Language skills

Accreditation is a key!

Accreditation can open many doors, and it can be your key to success. Volunteers in this area will be responsible for ensuring that all athletes, coaches, volunteers, and guests get the necessary access to the various venues for all activities.

Example tasks:

Registration of persons attending the event
Verification of data of persons applying for accreditations
Preparation and issuance of accreditations

Skills:

Great communication skills
Assertiveness
Language skills
Office equipment operation

Volunteers from this department will start their activity about two weeks before the event, so longer availability in this department is required.

Not under my watch!

In this area, volunteers will liaise with the doctor and those responsible for anti-doping tests. A professional approach towards athletes is required.

Example tasks:

Escorting athletes from the moment of notification until the end of the anti-doping testing,
Cooperation with the coordinator.

Skills:

Communication skills
Responsibility
Assertiveness
Prompt response to needs

Feel like home!

It is the home for all volunteers! A place where you can always go, relax, make friends and spend time together. It is the place where each volunteer will collect their starter pack and begin their adventure with EG 2023. The Volunteer Center is also an organizational center, where we want to take care of volunteers needs. We will assemble a creative team, whose task will be to organize various activities for volunteers. Creativity and great commitment - are what we're looking for in this team!

Example tasks:

Coordination of volunteers' work
Distribution of starting packs
Spreading good atmosphere among volunteers

Skills:

Good organizational skills
Friendly attitude
Meticulousness
Networking and conversational skills
Communication skills
Openness

Let's celebrate!

The medal decoration and listening of country's national anthem is an unforgettable experience for any athlete! In this area, volunteers will help to prepare the ceremony so that everything goes according to plan.

Example tasks:

Cooperation with the event mascot,
Assistance in organizing the ceremony,
Assisting artists and sportsmen

Skills:

Communication skills
Responsibility
Creativity

Be my guest!

Guests! A major sporting event attracts a lot of guests from all over the world! Volunteers from the VIP & Hospitality area will be responsible for supporting the accommodation and service processes for key event guests.

Example tasks: 

Welcoming national and international guests to the event
Providing information
Supporting accommodation processes for event participants

Skills:

Communication skills
Courtesy
Impeccable manners
Familiarity with event venues and facilities
Positive attitude
Patience
Very good knowledge of foreign languages
Coordination skills
Responsibility

I have a plan!

A large sporting event requires proper logistical planning. Several hundred advertising materials, several thousand balls, or ten thousand outfits have to go to the right places, and to the right people. Thanks to you, we can make it happen!

Example tasks:

Helping with the distribution of packs to volunteers, journalists
Assistance with distribution planning

Skills:

Communication skills
Punctuality
Responsibility
Sense of direction
Basic IT knowledge

Volunteers from this department will start their activity about two weeks before the event, so longer availability in this department is required.

It's all about brand!

Are you familiar with the concept of branding? Or do you want to learn more about this? This area will be perfect for you! Advertising materials at sporting events are crucial medium, and taking care of it is an important and responsible role. We believe you can handle it!

Example tasks:

Support in record-keeping
Taking care of the correct display of advertising materials
Assistance in putting together advertising materials

Skills:

Communication skills
Responsibility
Creativity

High five!

Do you like to be in the spotlight? Can you make a real show? If so, role of Mascot is perfect for you! As the Mascot of the European Games, you will be a highly anticipated attraction during the breaks between sports competitions. You will animate fans and heat up sports emotions. Together with other volunteers in this section, you will also take part in the Mascot School, which will prepare you for your tasks.

Example tasks:

Animating fans
Engaging children to play during breaks, between games

Skils:

Communication skills
Good physical condition
Friendly attitude
Creativity
Assertiveness

I have your back!

NOC (National Olympic Committee) Assistants are the guardians of national delegations, which include athletes, heads of mission and officials. He acts as a patron of the delegation, fully available to its members, responsible for good communication flow and fully ready to answer all kinds of questions both before and during the European Games.

What can you expect?

Cooperation with the Organizing Committee (OC) in order to properly organize the stay of the Olympic Mission in Poland.
Close cooperation with the Head of Mission regarding accommodation, accreditation, transport, team registration, arrival and departure procedures, and many, many other areas.
Gaining substantial layers of operational knowledge regarding the organization of the largest multidisciplinary sports event in Poland.
Opening new doors in your professional journey, regardless of whether it will be a sports road or any other that you may discover with us.
Many new phone numbers for people who may want to extend their cooperation with you, move it to other tracks or contact you in the future.
Observation of the work of the Heads of Mission like from the VIP sector and how their tasks, challenges look like and how they work them out.
Issuance of references by the Head of Mission after the end of operational activities.
Certificates of volunteering with a supplement containing a detailed description of your activities and responsibilities.
Constant and unusual questions about everything and everyone.
Changes, changes and once again satisfaction.

What skills are we looking for?

Knowledge of foreign languages, which will be the key to everything below. Very good knowledge of English (B2/C1) is your must-have, while fluency in the national language of a given delegation is a great asset and immediately facilitates cooperation.
Very good organization of work, without tasks and information escaping from memory, but with the awareness of setting priorities.
Communicativeness that will allow you to get along with everyone and on any matter.
A sense of responsibility - here we do not throw words to the wind.
Resourcefulness, because you will need quick and good solutions.
Flexibility - the schedule of each day will work out over time and with the same course it will change before you can make friends with it.
Group work skills, because you will probably be one of, and not the only Assistant of a given team.
Ability to work under pressure that can be passed on to anyone and will have to be faced.
Personal culture, because your help will touch diplomacy, and you will represent the European Games 2023.

It's delicious!

Taking care of a full stomach is the chef's job, but the chef himself is not the only person in the catering area. The volunteers will take care of the catering area, reporting on current demands and keeping an eye on the schedule of served meals. 

Example tasks: 

Support with the activities of the caterer
Monitoring of catering areas
Reporting on any problems

Skills:

Communication skills
Perceptiveness
Responding to current situation
Responsibility

I'll be there for you!

Being a volunteer in this area is an ideal opportunity to practice and test your medical care skills at a sporting event. Volunteers will support paramedics at competition venues.

Example tasks:

Supporting paramedics
Provision of first-aid
Assistance in reaching medical points

Skills:

Communication skills
Responsibility
Prompt response to needs
Completed first aid training

Let me show you!

Each discipline of the European Games has its own history and its own unique character, which attracts a specific group of fans. When creating a real sporting spectacle, the appropriate setting cannot be omitted. That is why every sporting competition, in all disciplines, will be preceded by a sports presentation, which you can be a part of!

Example tasks:

Decoration management: assembly and disassembly, equipment configuration during rehearsals and shows
Coordination and management of rehearsals
Work in the sports presentation office, administrative support, preparation and distribution of information

Skills:

Fluent English
Good physical condition
Good communication skills
Coordination skills, being able to manage large groups of people

Let me take a selfie.

Social media are no mystery to you? Do you find it easy to navigate through the world of new media? Do you like creating and editing video content? Do you enjoy reporting on  events? Then this area is perfect for you! This is where we will create audiovisual coverage of the European Games for the whole world to see.

Example tasks:

Creation of daily vlogs on the work of volunteers
Creating content for social media
Editing short videos
Supporting the promotion division

Skills:

Communication skills
Responsibility
Familiarity with the specifics and trends of social media
Creativity

No ticket? No entry!

No tickets, no event! The ticketing area is all about ensuring the smooth entry of spectators and fans into the venues using modern technology. Volunteers in this area will be in direct contact with fans and will be there to help with any ticketing problems.

Example tasks:

Supporting tickets sale
Assistance in solving ticketing problems
Provision of ticket-related information

Skills:

Communication skills
Patience
Knowledge of foreign languages
Responsibility
Meticulousness

Do you need a ride?

Organizing transport for such a large event is quite a challenge. It cannot be done without the support of volunteers. In this area, you will help to ensure that all 'timetables' of the European Games run smoothly!

Example tasks:

Providing information related to transport within the event venues
Support in organizing transport for participants and guests
Supporting activities in the transport office

Skills:

Fluent English
Coordination skills
Good orientation in the area
Responsibility

Hold the door!

In order for the Games to reach the highest possible organizational level, the venues must function efficiently. The proper management of all venues is crucial. Volunteers will support the venue managers through their actions and contribute to the proper running of the event as a whole.

Example tasks:

Supporting the venue manager
Co-ordination of activities at venues
Communication assistance

Skills:

Communication skills
Responsibility
Creativity
Basic IT knowledge

Welcome home!

Many exquisite athletes and guests will be coming to the European Games and many of them will feel at home thanks to your smile greeting them at the airport, hotel or competition village. Are you looking forward to helping them? Then you are exactly the person we are looking for!

Example tasks:

Welcoming journalists, sportsmen and sportswomen, delegates
Providing information to visitors' questions
Assistance with arrivals and departures

Skills:

Communication skills
Responsibility
Prompt response to needs
Basic IT knowledge
Patience

Volunteers from this department will start their activity about two weeks before the event, so longer availability in this department is required.

Info? No problem!

To have information and share it - that's power! Information volunteers are the first line of contact with fans and participants of the event. In this section you make sure that everyone is well informed and knows what is happening at the facilities at the moment. Thanks to your function, you become the face of the whole event!

Example tasks:

Providing information and support to event participants
Assisting with the movement of crowds
Providing information and guidance regarding host cities
Providing the audience with information and directions to key areas
Attending to people with disabilities

Skills:

Friendly attitude
Communication skills
Proactiveness
Good orientation in the area
Language skills

Fair game!

Sports disciplines require the support of people who previously participated in sports volunteering, are interested in or practice a given discipline.

At each discipline of the European Games 2023, volunteers of this department will support competition managers, being the closest to the games and competitors.

Sample tasks:

Activities in the field of the pitch
Competition office support
Timing & scoring
Checking sports equipment
Call room

Skills:

Knowledge of the chosen discipline
Knowledge of foreign languages
Meticulousness
Responsibility

Be exceptional!

Have you ever wanted to be a superhero? In this area, you can make your dream come true! During any big event, unexpected situations can arise. In such cases, you, an all-round volunteer who is not afraid of challenges, spring into action!

Example tasks:

Willingness to support activities in all areas
Acting in unexpected situations
Emergency assistance

Skills:

Multitasking
Stress resistance
Willingness to take on challenges
Responsibility
Communication skills
Language skills
FAQ - REGISTRATION
The recruitment process consists of 2 stages. The first is to fill in an application form available on our website. The second stage will be a recruitment interview for which we will invite selected candidates. From all applicants, we will select a group of volunteers for the European Games 2023.

No previous volunteering experience is required, willingness to be a part of the event is enough! We are open to anyone who wants to get involved, dedicate their free time, and be a part of the European Games together with us. You can take the first steps toward volunteering with us! In some sections, previous experience will be very helpful and an added advantage.

The recruitment process will be staggered and we want to approach each application individually. The first stage will be to analyze the applications received, after which we will contact the candidates individually to invite them to a recruitment interview.

We will send all information via the volunteer portal, so please make sure your contact details are correct.

If you want to keep up to date with all the news, we encourage you to sign up for our newsletter.

When filling in the application form, you must answer all the questions it contains. Further stages of the recruitment process will depend on how you have completed it. Make sure that you fill in all the fields on the form correctly. Analysis and verification of the submitted applications are crucial in selecting candidates for the recruitment interview.

Yes, when filling in the application form, you can choose two areas.

Each candidate will be informed about the outcome of the recruitment and assignment to a specific area by email after a thorough review of both the application and the interview.

You can update your details on the Volunteer Portal or inform us via email: volunteer@ie2023.pl.
FAQ - TRAINING
The volunteer will receive a training in knowledge of the European Games 2023, first aid, savoir vivre towards people with disabilities, safety and a detailed position training.

Training information will be provided to volunteers via the Volunteer Portal and via email. General training will take place online and position training will take place directly at the location to which you will been assigned.

Job training is important to know your tasks and it is compulsory. If you cannot attend it, please let us know in advance via Volunteer Portal or email us at

volunteer@ie2023.pl

 so that we can find a good solution.
FAQ - VOLUNTEER PROGRAMME
We are looking for communicative, proactive, responsible people who speak English.

To become a volunteer by 1.06.2023 you should be at least 16 years old. There is no upper age limit.

Availability for the entire duration of the Games is very welcome, but shorter time slots will also be possible.

No, you do not necessarily have to be from Kraków or Małopolska to become a volunteer. As organizers, we have a limited number of beds available, but it is possible that you will have to arrange accommodation during the event.

Let us know via Volunteer Portal or email us at volunteer@ie2023.pl
FAQ - VOLUNTEER DEPARTMENTS
You can find a detailed description of the tasks in the section "areas of volunteer activities".

Volunteer starter packs will be available for collection at the Volunteer Centres in each city (host city and partner cities).

Yes, we assume this possibility. It will all depend on the availability of the volunteer and the schedule of the whole event.

The shift will last around eight hours, but depending on the section this may vary slightly.
If you can't find an answer to your question here, write us at volunteer@ie2023.pl
Follow us on Instagram!
eg2023_volunteers